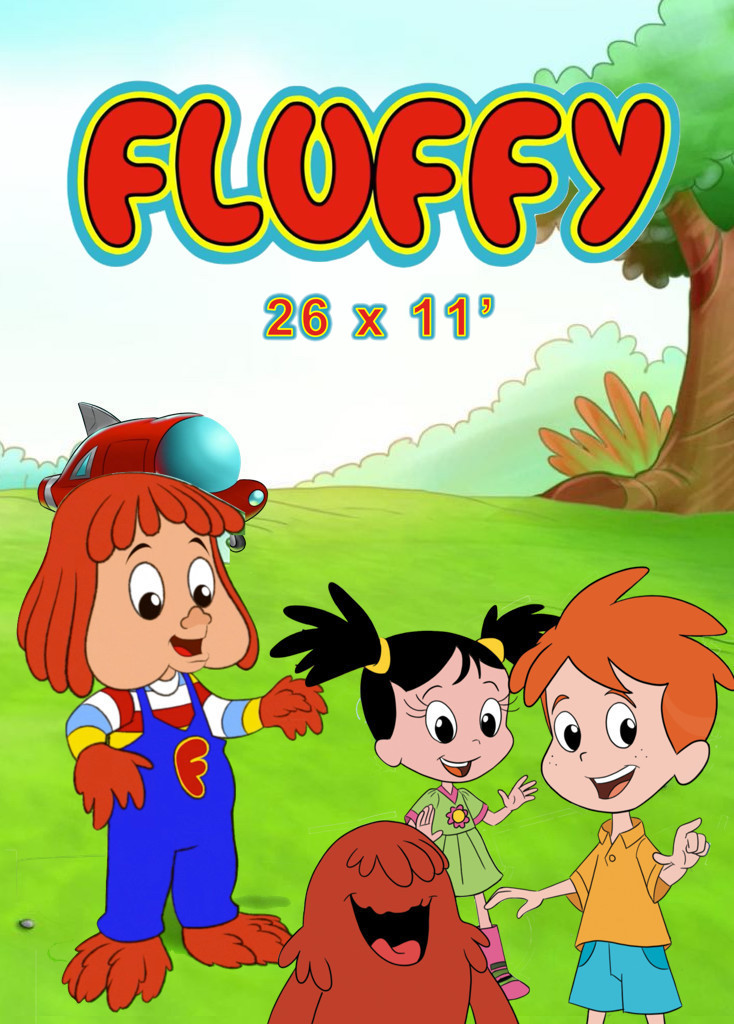 Genre:  Animation, Family
Original Title:  Fofão
Year:  2019
Original Version:  Brazilian Portuguese
Duration:  26 x 11'
Subtitled (CC):  English, Spanish, Brazilian Portuguese
Dubbed in:  English
Fluffy, one of the most well-known children's character in Brazil, now in a brand-new colorful Full HD 2D animated series. He came from Fluffyland, a planet outside of our solar system, to bring love, happiness and joy into our lives. Target audience from 2 to 8 years old.
Under development by Alvaro Gomes and Spot Films.
For more information on how to invest in this project, please contact us.
Directors: Charles Miranda, Raul Vanussi, Hugo Takahashi
Writer: Roberto Fukue
Cast: Fluffy, Bruno, Patricia, Flufyly and many more
Producers: Alvaro Gomes, Charles Miranda, Raul Vanussi, Hugo Takahashi
Executive Producer: Raul Vanussi
Head of Animation: Hugo Takahashi
2D Animators and Artists: Hugo Takahashi, Raul Vanussi, Roberto Fukue, Flávio B. Silva
Editors: David Rosseto, Raul Vanussi
Executive Sound Producers: Marco Pontes (Caixote), Nil Bernardes
Original Music: Marco Pontes (Caixote)