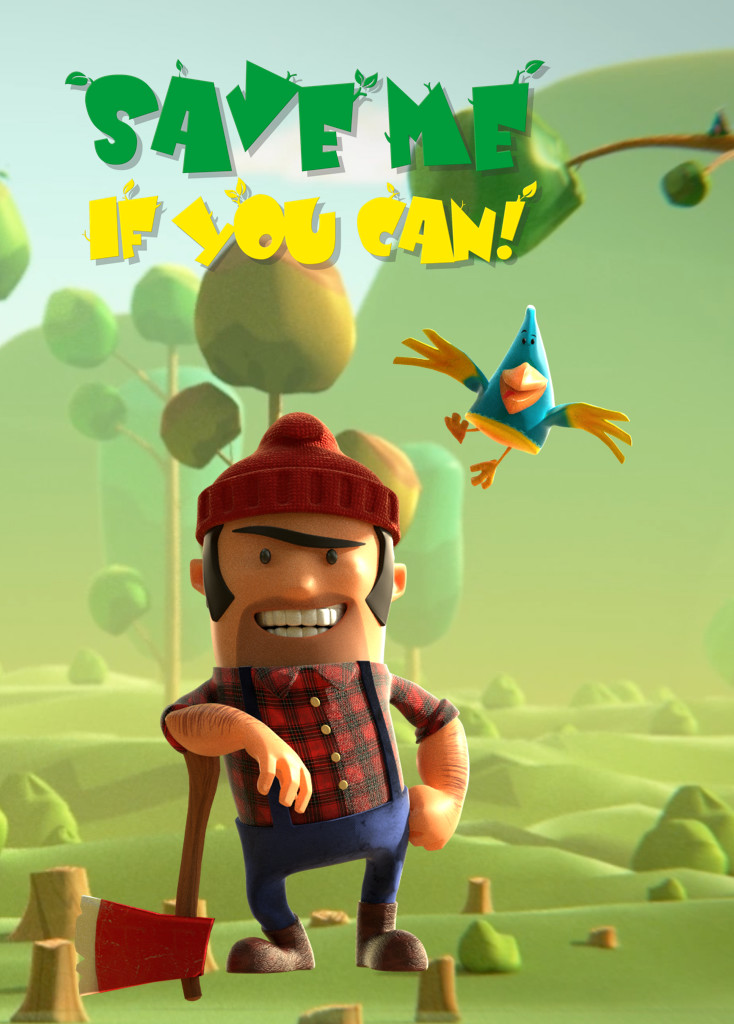 Genre:  Animation, Family
Original Title:  Salve-me Quem Puder
Year: Under development
Original Version:  Non-Dialog
Duration:  13 x 2'
Subtitled (CC):  English, Brazilian Portuguese
Dubbed in:  None
Gruff a mighty lumberjack, loves to cut and destroy the forest. Fortunately, a smart and playful blue bird, Peninha, battles him at every opportunity to save both, the environment and Gruff from his foolish actions. Defending nature is worth the fight, in this amazing and entertaining project.
Non-Dialog Full HD 3D Animated Series. Development by Spot Films and Immagini Animation Studios.
For more information on how to invest in this project, please contact us.
Director: Rodrigo Ribeiro Guimarães
Writer: Artur Henrique
Cast: Gruff, Peninha
Producer: Immagini Animation Studios BRasil
Delegate Producer: Spot Films International LLC
Executive Producer: Luiz Fernando de Alencar
Head of Animation: Rodrigo Guimarães
3D Animator: Rodrigo Nascimento
Editor: Carlos Daniel
Executive Sound Producer: Roger Boffa
Original Music: Studio Zero Zero Sete